A lot of mechanics will tell you that their work can often feel like a thankless job, so we thought you might like to see life from the mechanic's point of view. Jack is not writing this—I'm Elaine, his other half, who has worked with Jack during the last three years, and has twelve years experience working in a Main Dealership.
During this time, I have seen many of the same issues over and over again, relating to customers' expectations of the garage or their mechanic. I don't think it's intentional: I believe it's a lack of knowledge and understanding, so I would like to help with this.
Jack said something to me recently that I'd never heard before: "We don't make the cars, and we don't break them. We fix them."
Sometimes mechanics may feel like the customer blames them for problems with their vehicle, when all the mechanic wants to do is help. Remember, mechanics are only human, and sometimes things can go wrong when they are working on a vehicle.
Consider these:
A job can take longer than a mechanic originally predicted. Once they start working on a vehicle they may find other issues that were not mentioned at the time of booking. For example, there could be a broken suspension spring or other failed parts that the client couldn't see, or a rusty or seized bolt breaks when the mechanic is trying to remove it.

Things go wrong, and they are usually things outside of the garage's control, such as availability and delivery issues that cannot be predicted, or an ordered and delivered part is the wrong type and needs to be re-ordered. Unfortunately, this latter issue was become more common due to the external pressure of Brexit and COVID.

Vehicle diagnostics take a lot of time and investigation. Some problems aren't straightforward or easy to detect: modern cars are so complex and more technical than ever before, so finding an intermittent fault is sometimes like looking for a needle in a haystack.
But generally, a mechanic will not cause the original problem you reported in your car, new issues found while it's in the garage, or problems that may arise because service is overdue. Mechanics want to get the job done, to the best of their ability and as quickly as possible (within the reasonable timeframes expected for each job), but it's this is not always possible. When issues and delays raise their head, most of the time these are out of the mechanic's control. True, sometimes things can go wrong, and human error might arise; after all, we all make mistakes; but most times it's due to external or unpredictable factors.
I find many people don't appreciate that car maintenance costs money. Buying a car/van/jeep automatically brings insurance, tax, fuel, and maintenance bills. The older the car, the more maintenance that may be required outside of routine servicing. Garages—independents and main dealers—are subject to price increases like every other business. We all see petrol and diesel prices going up on the pumps, but pay them without question. Builders, electricians, retailers: they all tell you that costs increase and are subject to inflation, so their prices must increase too. Staff also want pay rises—like any other hard working person—and all these factors influence price increases between your service, from one year to the next.
For most people, their vehicle are the second-most expensive purchase in their life (after a house), and are usually our main mode of transport. Most people spend a lot of time in their vehicle: going to and from work; bringing the kids to their commitments and play dates; socialising; doing the shopping; going away at weekends, etc. If we don't look after our vehicles with regular servicing and maintenance, that's on us—not our mechanics. Jack always advises people to budget between €500–€1,000 annually for servicing/maintenance of any car.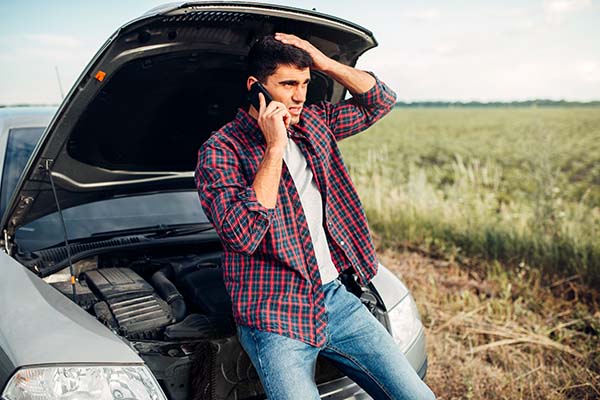 Our mechanics are there to keep our vehicles running well and in a safe condition. We trust that they are doing their job to ensure this for us! So why do people sometimes expect their mechanics' bills to be much cheaper than what they would pay an electrician or plumber to fix something in their house? I personally believe most people simply don't understand what is involved with the labour and parts that go into ensuring your vehicle is roadworthy and safe. I understand that it is like an invisible cost for many—when you can't see what you are paying for you have to trust you are not being ripped off—while behind the scenes professional and qualified mechanics work hard to keep you safe and ensure you get value for your money.
There are some very common issues that independent garages regularly encounter.
Payment: Customers expect to not have to pay for the job on the day. I'm not sure how many other areas of retail this happens in, but I know you definitely can't walk away without paying for your weekly shopping, your hairdressing appointment, or the fuel you just filled up your car with. Understand that getting your vehicle serviced or repaired is the exact same as getting your weekly shopping: you must pay for the work on the same day!

New faults: People regularly blame a garage for something that happens after the car was recently serviced or repaired. True, there are times that such problem will unfortunately be linked. However if, for example, an engine light comes on the week after your car was serviced, or your car suddenly won't start, the likelihood is that this is not related to the previous service work. Try not to blame the garage: inform them that this problem has occurred. Should it be an issue related to the previous work they will let you know and take action.

Short time-frame bookings: Running a garage is the same as running any other business that relies on bookings. Please be aware that you may experience 1–2 weeks' lead time for a booking. When I contact my beautician to get my hair done, I book well in advance to ensure I get the time I want. If you need your car done at on a specific date and time, book well in advance. If you don't, please don't be surprised to be told the next available slot is 2 weeks away in a busy garage! And remember, there may be hundreds of other customers that use the same mechanic as you do.

Describing the work needed: Avoid being frustrated by explaining at the time of booking what work needs to be carried out. When you reserve your appointment, your mechanic allocates a certain amount of time to do the work you require. For example, a routine full service is generally given 2–2.5 hours to complete. But if you have additional work that needs to be done and fail to inform us, we cannot complete this in the time allotted. There's simply not enough time, and remember there are other vehicle in the daily queue with customers who also want to have their work completed. If your car needs more work, let us know when you're making your booking of ALL the details so we can allocate the right amount of time to get the work done, and avoid frustration on all sides.

Contacting the garage: You don't need to ring a couple of times throughout the day to see if your vehicle is ready. Please trust your garage to know they will call you as soon as it is ready, and should there be any major delays they will phone you about that too—it's in everyone's best interest.

False expectations: It only serves to annoy you if you arrive at the garage and expect something to be done there and then. Remember—just like your doctor, hairdresser, or beautician—the garage's day is pre-booked and those customers take precedence, just like your car will on the day it's booked in.

Breakdowns: Likewise with breakdowns, don't expect them to be fixed straight away. The garage staff understand that a breakdown is extremely inconvenient to you, and they will do their best to get it fixed as soon as possible, but they may have other customers that are booked in for work that's as important to them. How would you feel if you had your car booked in for a day's work and you got a call to say it will now take three days because the garage are prioritising someone's breakdown over your pre-booked service? While every garage tries to keep every customer happy, sometimes a little understanding goes a long way.
I don't mean to make this sound like a rant; I am simply trying to help you, the customer, understand life from the mechanic's point of view, and what is involved in day-to-day life in a garage. It can often be a thankless, undervalued, and dirty job: fewer and fewer young people now train to be mechanics. But generally, most mechanics enjoy their job, so let's respect them and be grateful for what they do to keep us safe and on the road.